Nick Thran: The Length of the Line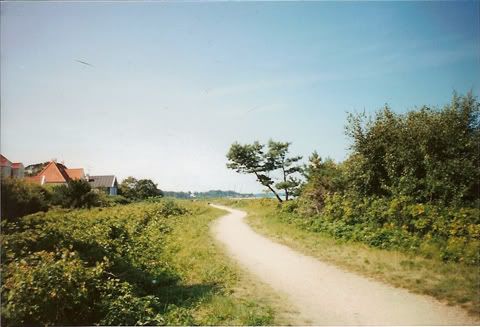 Talk turned quickly to Larry Levis during a recent post-lecture Q&A with poet Philip Levine, who, in one of his many, many functions, was Levis' early teacher and lifelong friend. Levis, who passed at the age of 50, had, with his final three books (
Winter Stars
,
The Widening Spell of the Leaves
and the posthumous
Elegy
), pushed his sweeping, narrative line about as far as it is possible to go. I've often wondered if he would have tried to push it further. I asked Levine his thoughts on the subject. He answered, "Well, leading up to his death, Larry had been writing a lot more prose."
Levis' line evolved from Whitman's line, of course. There's something undeniably North American about it, its yearning for open spaces, its appetites and excesses. It may not be too far a stretch to think of a turn back to a more compact, economical line running parallel, in some instances, to wider social concerns regarding the exhaustion and mishandling of our environmental and economic resources. In Jorie Graham's
Sea Change
, we see an attempt to meld the sprawl of Whitman with a line right out of Emily Dickinson or William Carlos Williams. It's an interesting form. Like a hybridized Escalade (well, not
really
like a hybridized Escalade), it seemed too calculated in its desire to have the best of both worlds. The same sort of thing is done a little more fluidly in Michael Dickman's
The End of the West
. The wide readership of both these collections seems to confirm an interest in this sort of negotiation. If exhausting the white space at the end of the margin can seem a part of many contemporary North American poets' make-up, so too, at this juncture, can the equally urgent desire to rein that line in.
Lately I find myself begrudgingly turning a Canadian collection or journal ninety degrees—the horizontal, left-to-right format no longer sufficiently containing a number of poets' sprawling lines. Many of these poems, like Ross Leckie's recent group Wetlands of Pure Reason (published in The Malahat Review) show, in spite of their sprawl, a remarkable amount of control. They're terrific. It's the book format itself that seems to fail them. Too me there's something centre-fold-like about the experience of reading that way. You've read the poems in that tired old magazine format, okay, now, ninety-degree turn: check out this!
I'll take that minor frustration for a terrific poem. But I can't help feeling I'd rather read these sweeping lines printed on a railing somewhere. Lines that you physically have to walk to the end of, that you have to move more than your eyes to keep up with. Perhaps one day soon we'll read one of those city-funded "Poetry on the Way" poems with lines that run the whole length of the subway car. I just hope, in the spirit of preservation, that more and more people are taking that train.
—
Nick Thran is the author of one poetry collection, Every Inadequate Name (Insomniac Press, 2006). A second collection, Earworm, will appear in 2011 with Nightwood Editions. He currently lives in Brooklyn, New York.
Please follow and like us:
218total visits,1visits today